St. Luke's Episcopal Church
5421 Germantown Avenue, Philadelphia 19144
Wednesday, September 13
Friday, September 22
Saturday, September 23
8:00 pm
Buy TIckets!
A recovering good girl explores the ways that everything flip-flops when you change the lens. Suddenly, amnesia clears, power dynamics become visible, and our shared, flawed, sacred humanity comes into focus. Playful, poignant and powerful from start to finish.
---
"Reality in Retrograde has a personal urgency, but a local and national one too – as we dare to stay connected to each other in contexts that are often fragmented, unequal and fraught. This show is an ode to radical humanness, a wake-up call, and a celebration of our shared, flawed and sacred humanity."
Ellen Skilton
Trained as an educational anthropologist and applied linguist in adulthood, but with a teen and young adult life on stage, Skilton began a 3-year project in 2014 to explore the possibilities of applied theater and embodied reflection as a catalyst for personal, educational, and community-based reflection and change. Working with local theater artists Lisa Jo Epstein (Just Act) and Kathryn Petersen (Arcadia University) and in collaboration and consultation with spoken word artist, poet, and embodied practice coach Monica Day (The Sensual Life), Skilton has written Reality in Retrograde as a culminating performance of this 3-year project.
Ellen is an educator, ethnographer, applied theater practitioner, dark chocolate lover, oldest child, mother of teenage daughters, gifted napper, and glass-half-full Germantown resident.
A fringe-fest virgin, this is her first solo performance.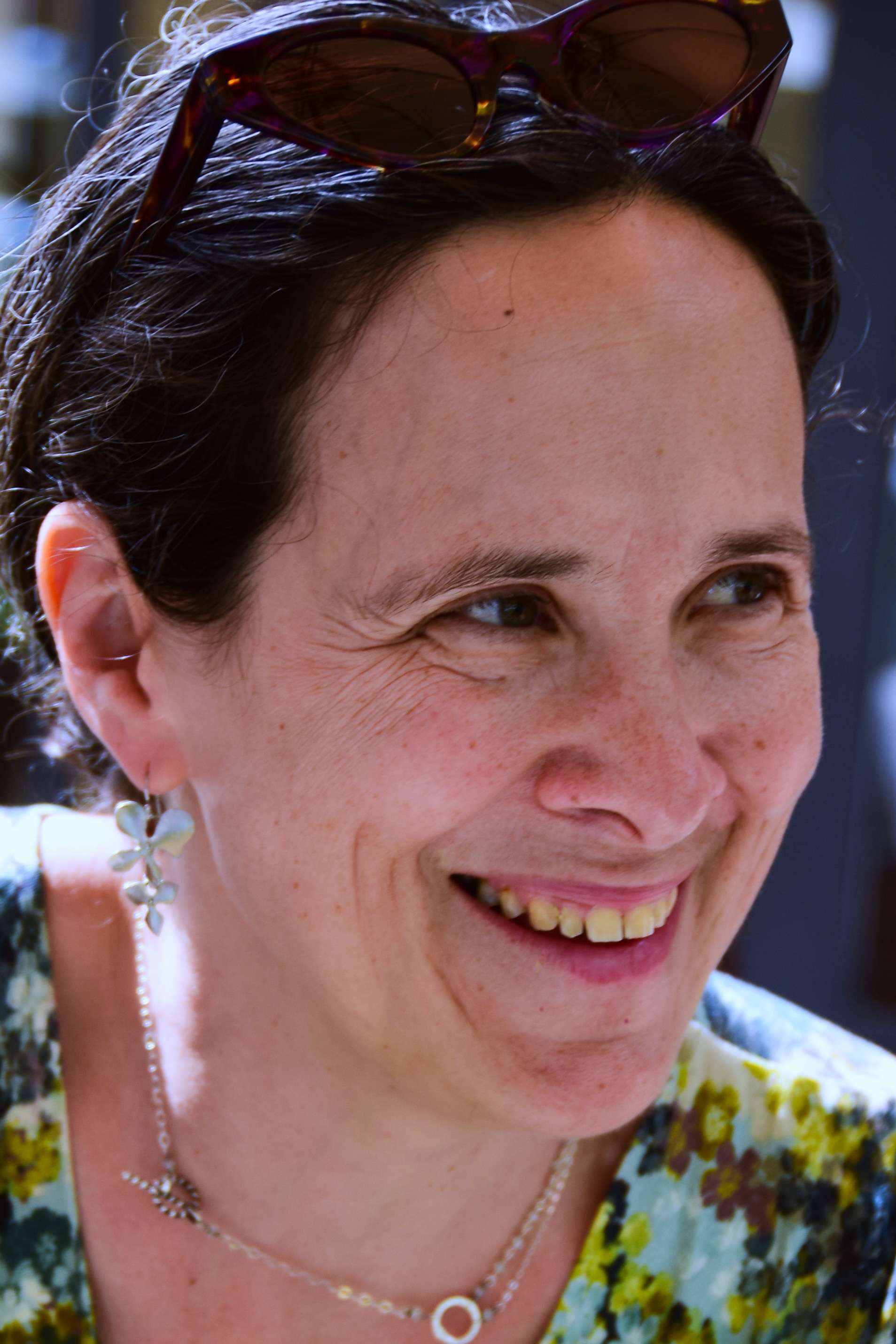 "As an ethnographer, my whole orientation is toward storytelling – usually to understand others. But this kind of embodied, personal and collective theater is a new edge for me."